Simpson
Deluxe Carrying Case
Simpson Catalog Number 00812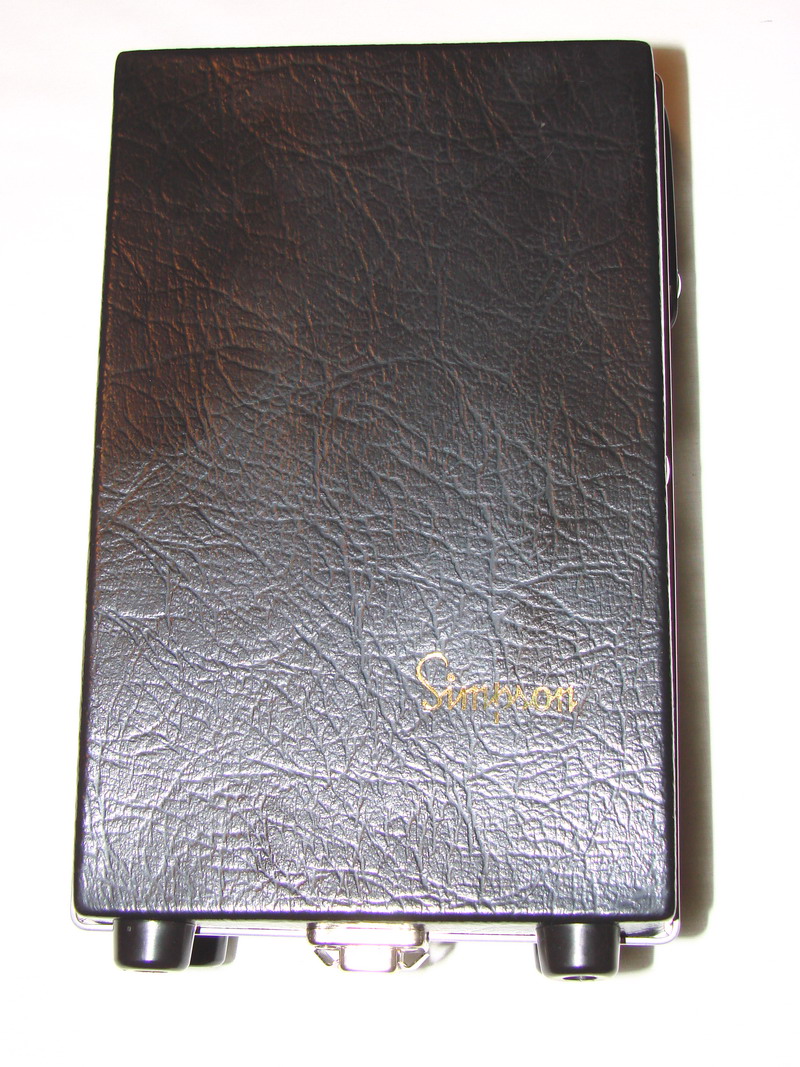 Black plastic with an aluminum frame and attached feet.
Size: 11" x 6 ½ " x 4 ½ " * Not including the handle.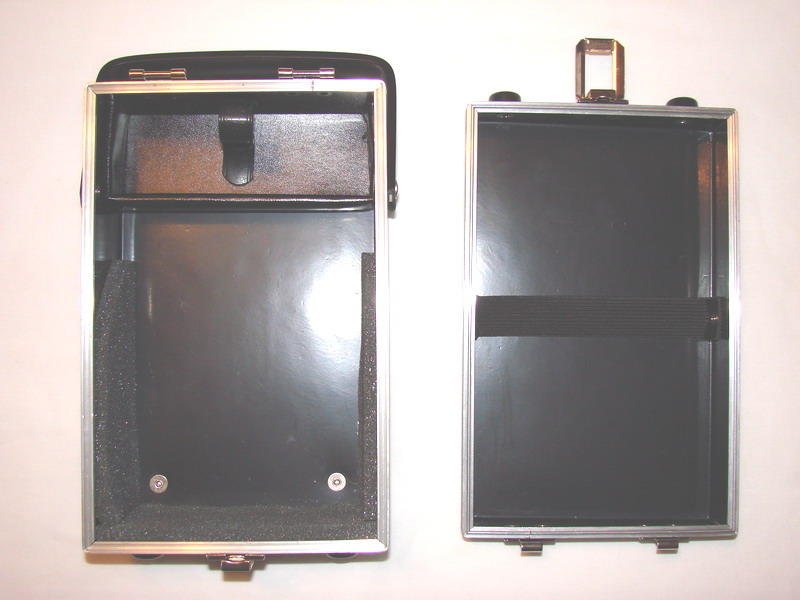 Bottom is padded on three sides for protecting the meter, with a strap to hold the meter in place.
The strap holds the handle of the meter so it will not fall out if picked up with top removed.
The top is removable and has a strap to hold the manual.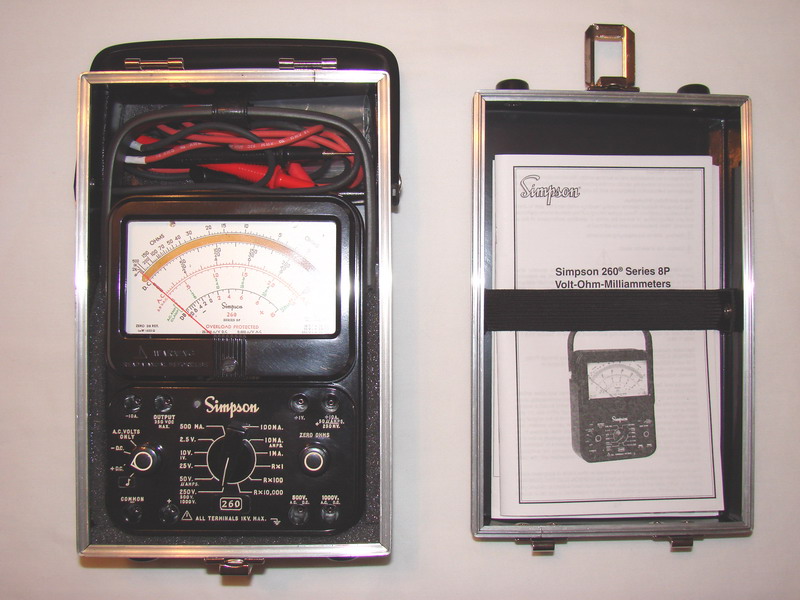 Shown above holding a Simpson 260-8P, test leads and manual.