Simpson
Deluxe Carrying Case
Simpson Catalog Number 00805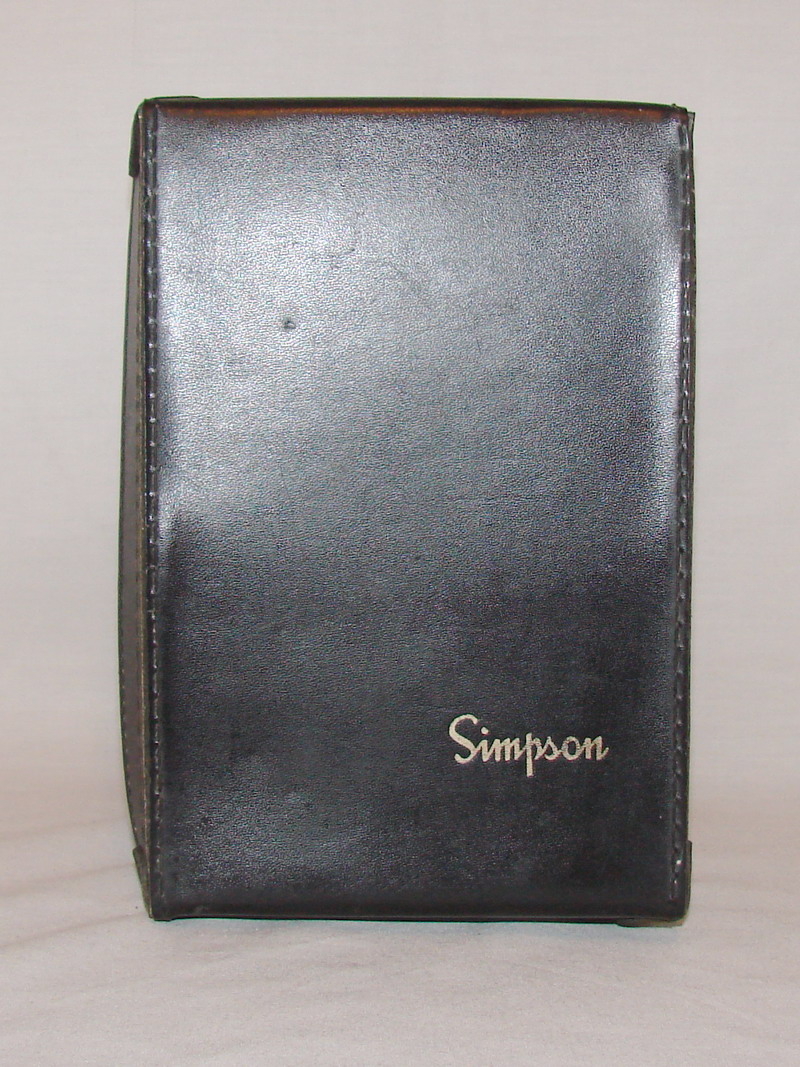 Black vinyl with attached metal feet.
Size: 9 ½ " x 6 ¼ " x 4 ¼ " * The handle used for this case is the one on the meter.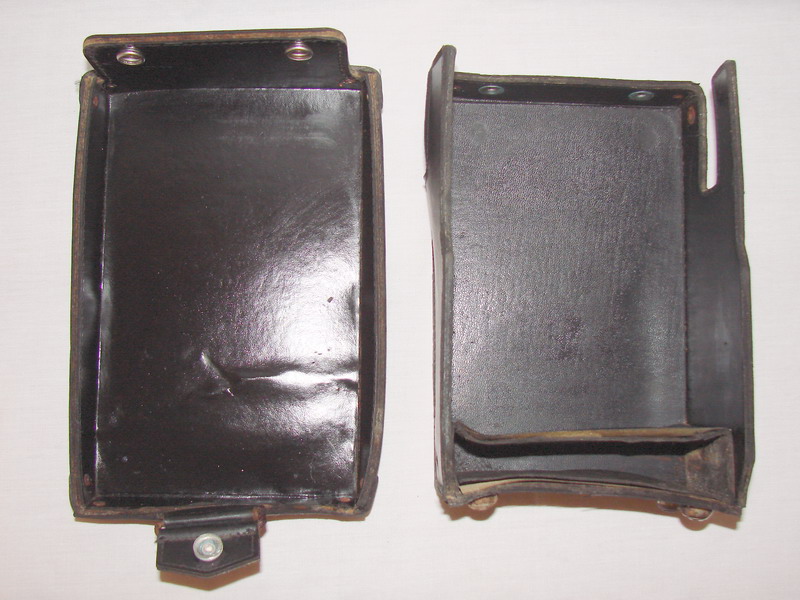 No padding on this model for protecting the meter, the top is removable.
This case has seen some use, but did what it was designed to do . . . protect the meter.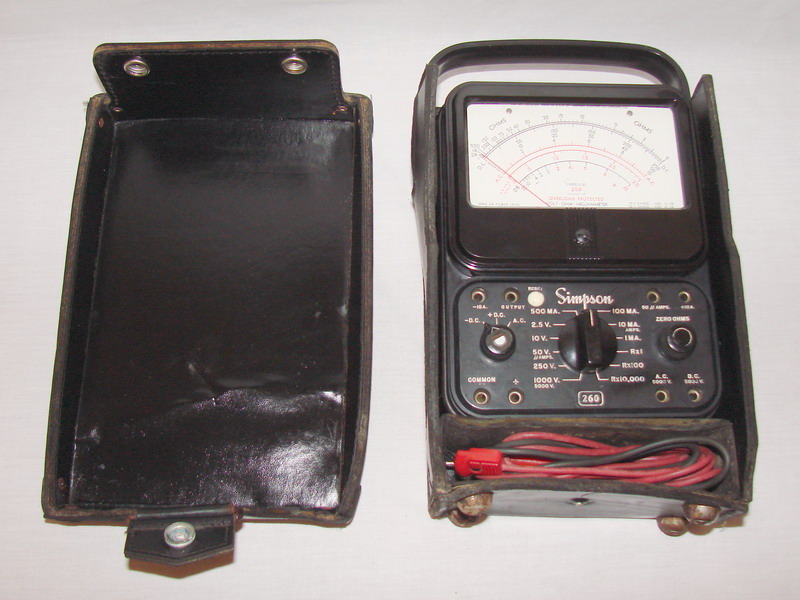 Shown above holding a Simpson 260-5P and test leads.