Simpson 255
Special Utility Case
Simpson Catalog Number 00549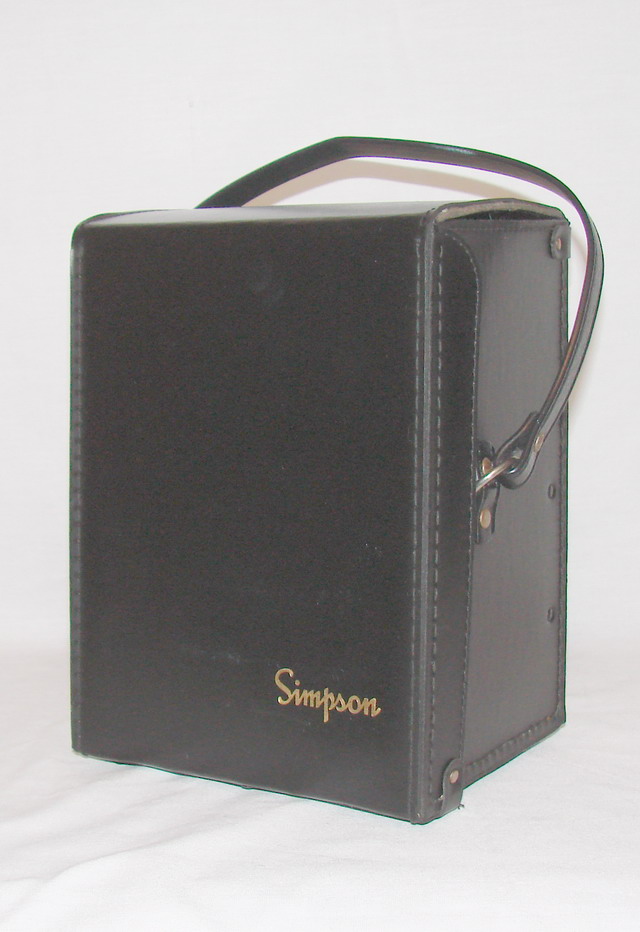 Case Size: 9 ½ " x 7 " x 5 ½ " - Not including the handle.
This is made for the Simpson 255, but could be used with any Simpson 260 or Simpson 270 model.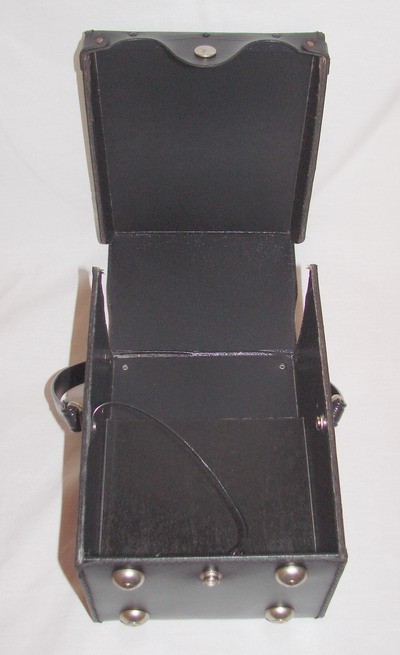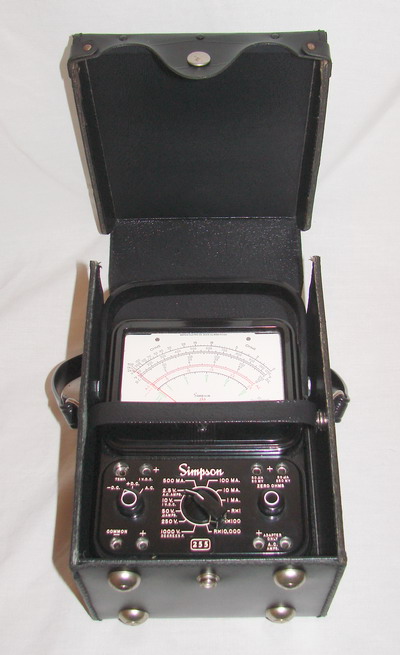 Case shown above with a Simpson 255 installed. The case has a compartment under the meter
to store test leads, temperature probe, manual, line splitter and an amp clamp.
The meter is held in place by a strap. This is a black vinyl case with metal feet.