Simpson
Roll Top Carrying Case
Simpson Catalog Number 00248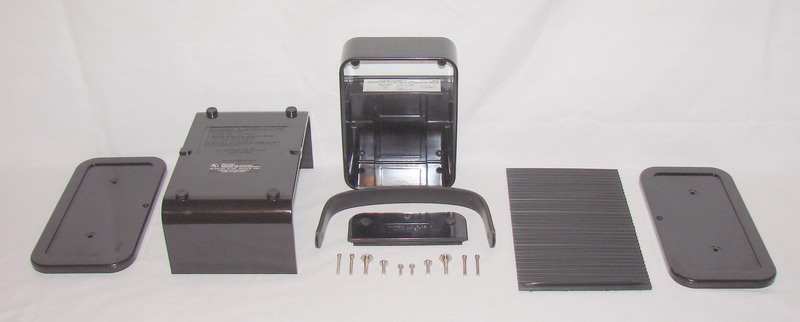 Back case for meter with two additional holes drilled on sides.
Larger handle with longer shoulder screws, battery/fuse cover and assembly screws.
Two side panels, back panel and roll top front.
This model fits the Simpson 260 Series 6 - 7 - 8, and the Simpson 270 Series 4 & 5.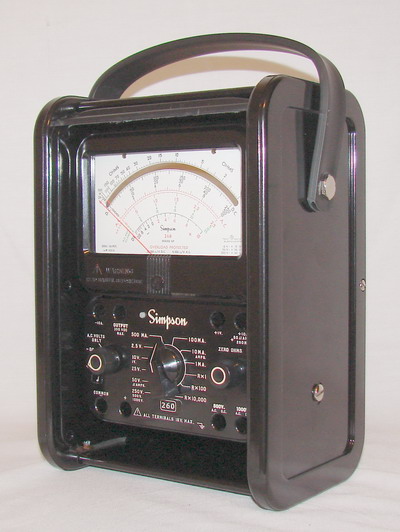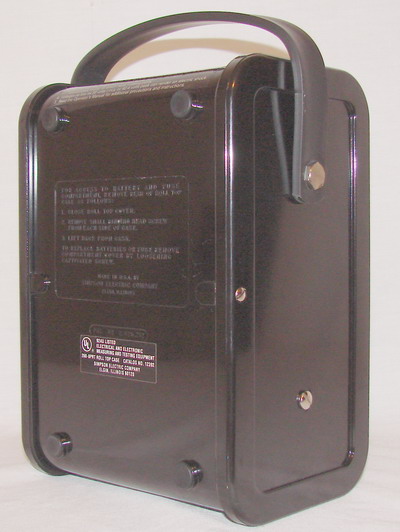 3/4 Front And Rear Views
Access to battery / fuse compartment requires the removal of the two small screws on the
side panels, the entire back slides out leaving the sides and front intact.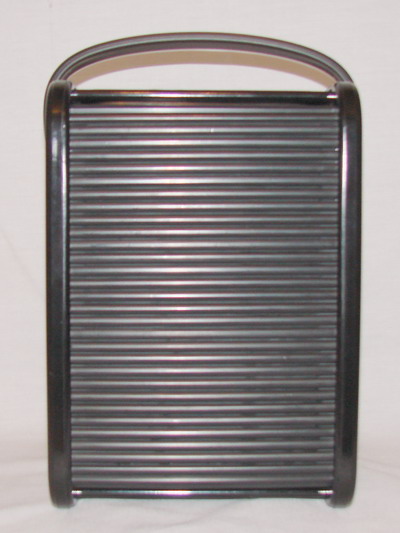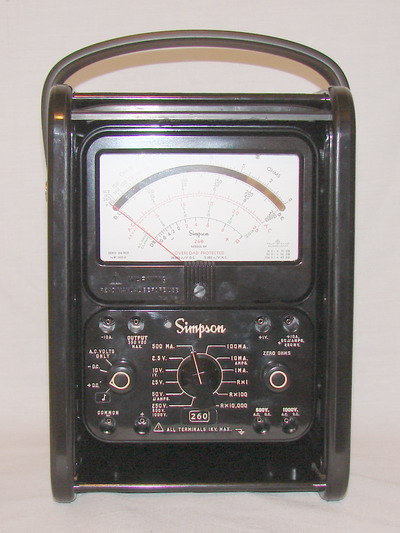 Shown above assembled as a Simpson 260-8PRT.
Front cover rolls up into the case.
Size: 9 ¼ " x 4 ¾ " x 6 ¼ " * Not including the handle.