Simpson 8455
Line Loop Tester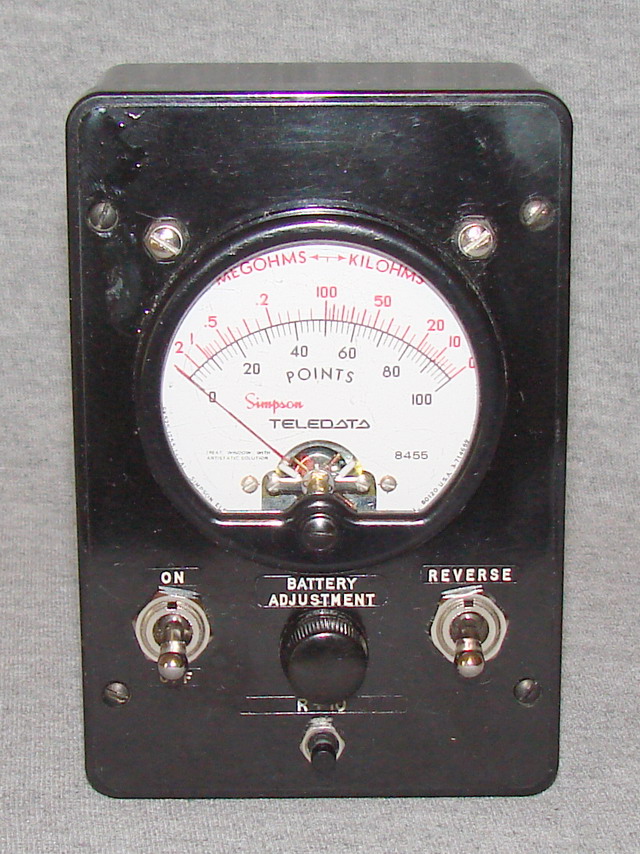 The Simpson 8455 Line Loop Tester ships with a manual, test leads, battery and carry case.
The manual is available for downloading from the here.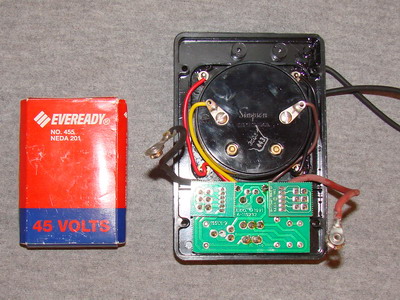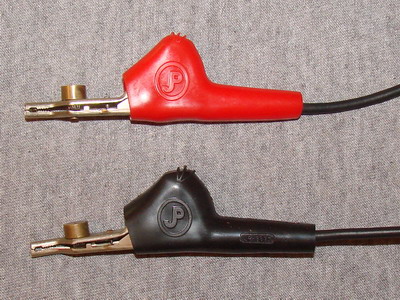 An inside view, not much to see. The circuit board has a 1991 date on it. The leads are from J.S. Popper, Inc.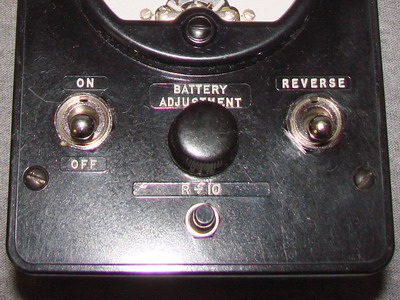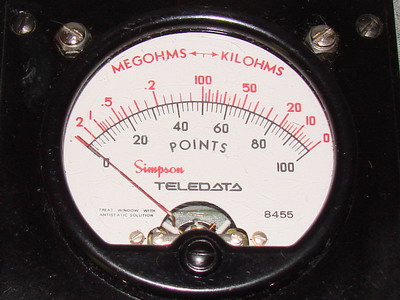 Controls include, On/Off switch, test lead reverse switch, R÷10 Push-Button and a battery
adjustment knob. The R÷10 button changes the resistance range from 0-2MΩ to 0-200kΩ while pressed.
The battery adjustment allows for zeroing the test leads on kΩ.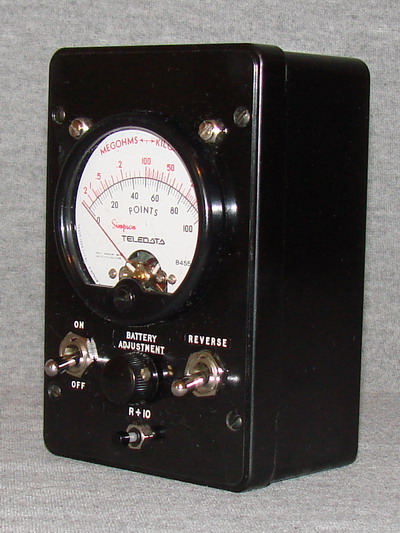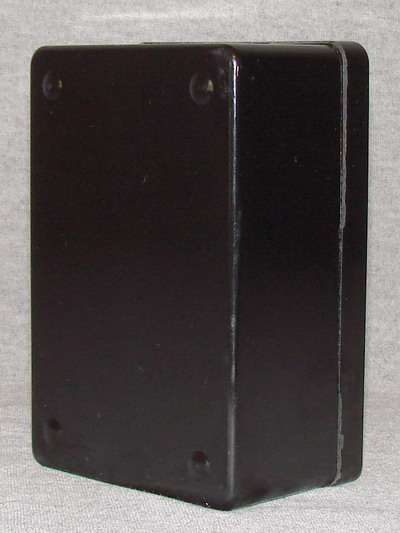 Size: 3-5/8 " x 5-1/2" x 2-1/2" Weight: 16 Ounces

Simpson 8455 Specifications
DC Volts
Range: 0-100 Volts (0-100 Points)
Accuracy: ±2% of full scale.
Sensitivity: 1000Ω/V
Resistance
Rx1 = 0 - 2 MΩ / R÷10 = 0 - 200 kΩ
Rated Circuit-To-Ground Voltage
100 Volts DC
Back To Downloads Back To Main Page