Simpson 362
Low Range Ohmmeter
Special Guest Meter Page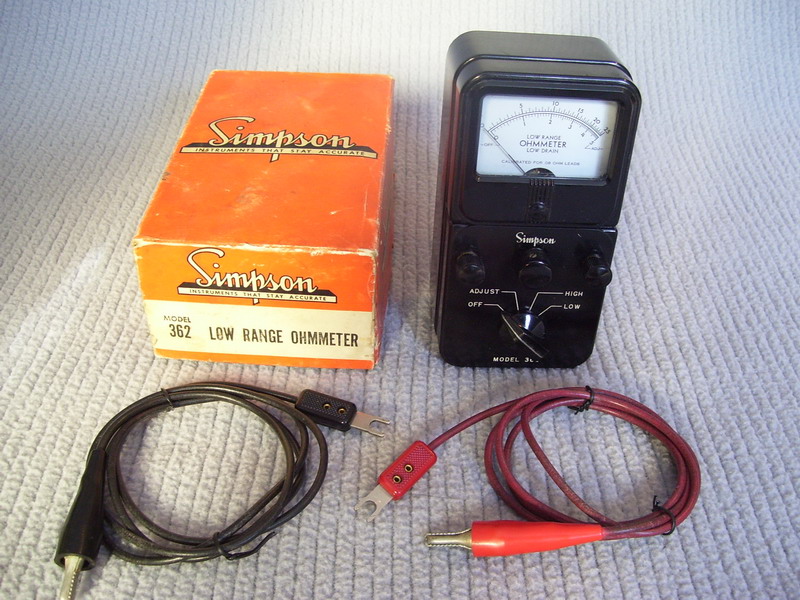 Mint condition model 362 with box and test leads.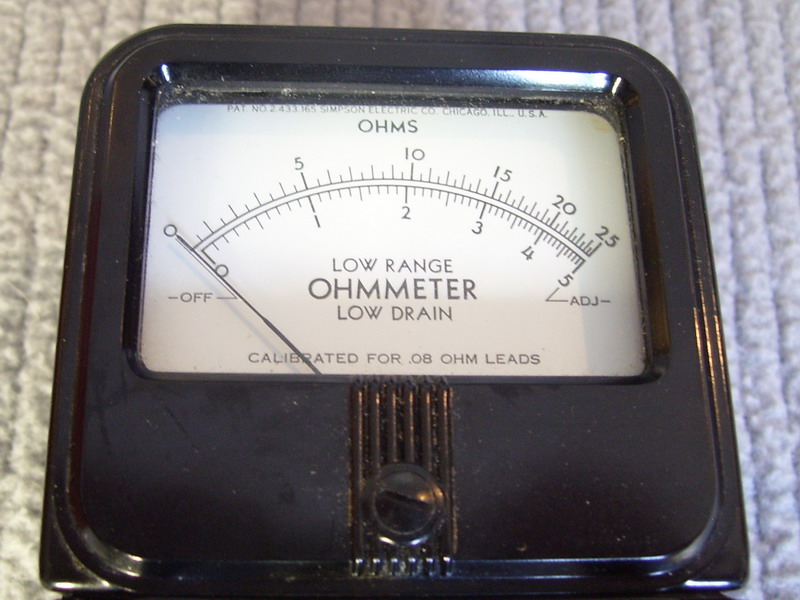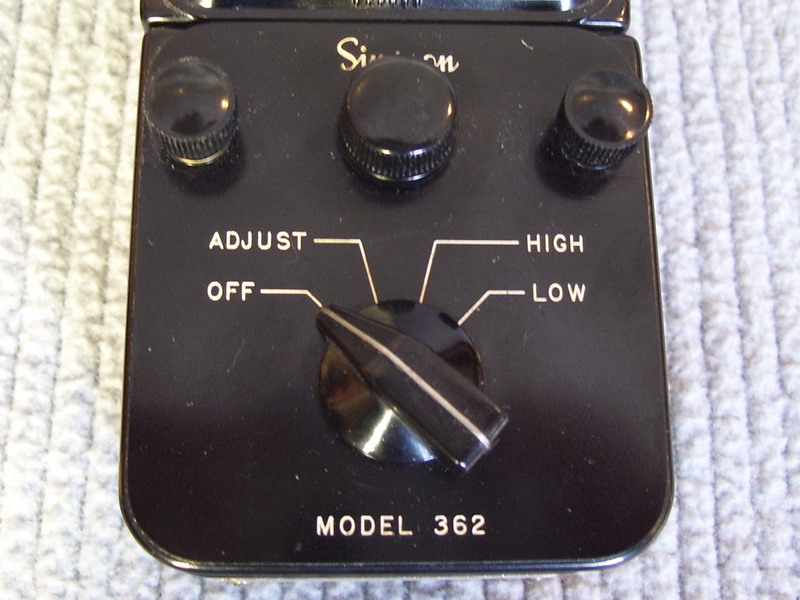 4 position selector switch, ohms adjust knob and test lead attachment lugs.
Operating instructions attached to a plate on bottom of unit.
A copy of the manual is available here.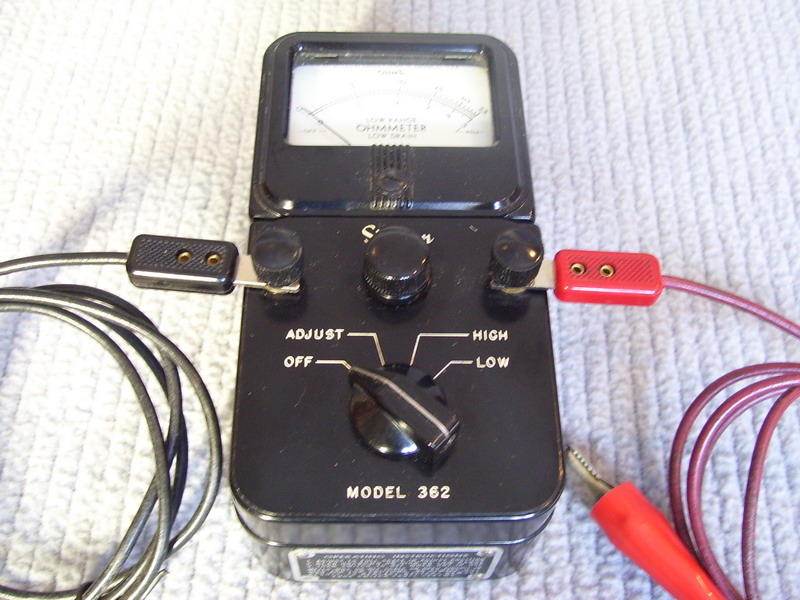 Test leads attach under thumb screws.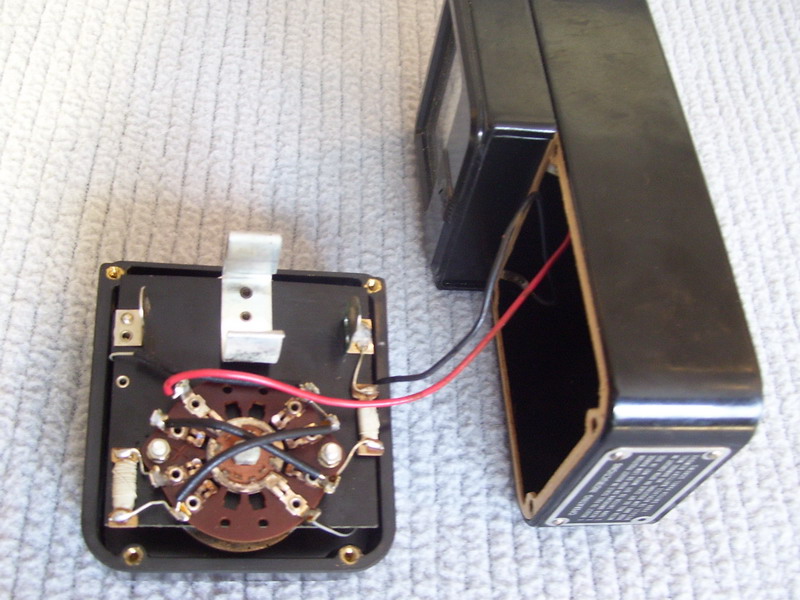 Battery holder is accessed by removing 4 screws.
This meter uses a 1.5 volt "C" cell battery.
The positive end of the battery will go to the left.

Simpson 362 Specifications
RESISTANCE
Ranges 0 - 5 Ohms & 0 - 25 Ohms
Accuracy - 3%

All photographs shown on this Guest Meter Page are:
Copyright © 2011 - Doric L. Dods - All Rights Reserved
Thank you for sharing this meter with the visitors to Simpson260.com

To Downloads Page Back To Main Page