Simpson 303 - VTVM
Vacuum Tube Volt Meter
Special Guest Meter Page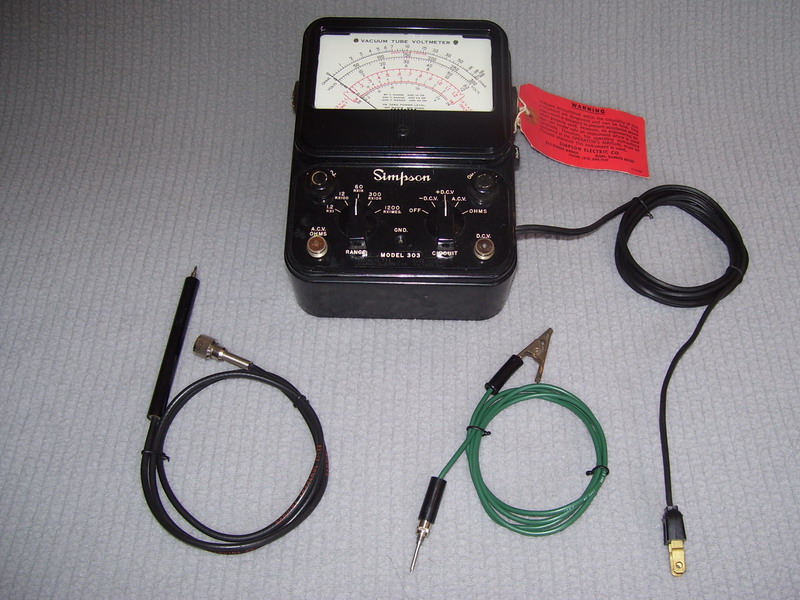 The Simpson 303 with test leads and attached power cord.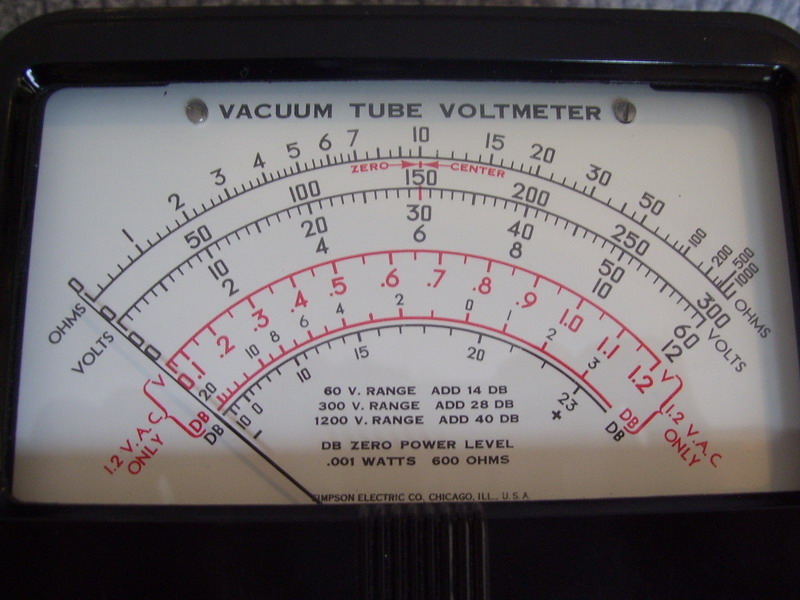 In 1957 this model listed for $68.00, the roll top case version was $76.00.
A copy of the Simpson 303 manual can be downloaded here.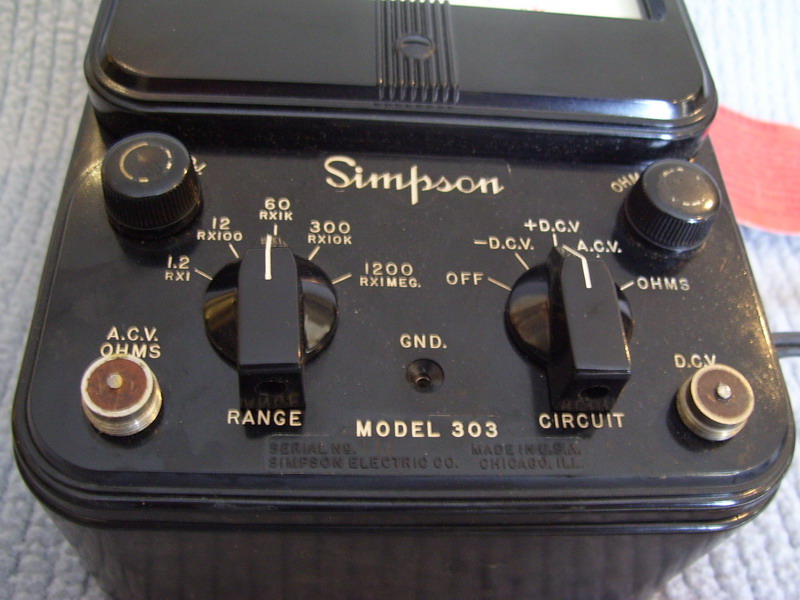 Controls include: Ohms zero adjustment, AC - DC Voltage / Ohms selector switch,
and a 5 position Ohms Range selector switch.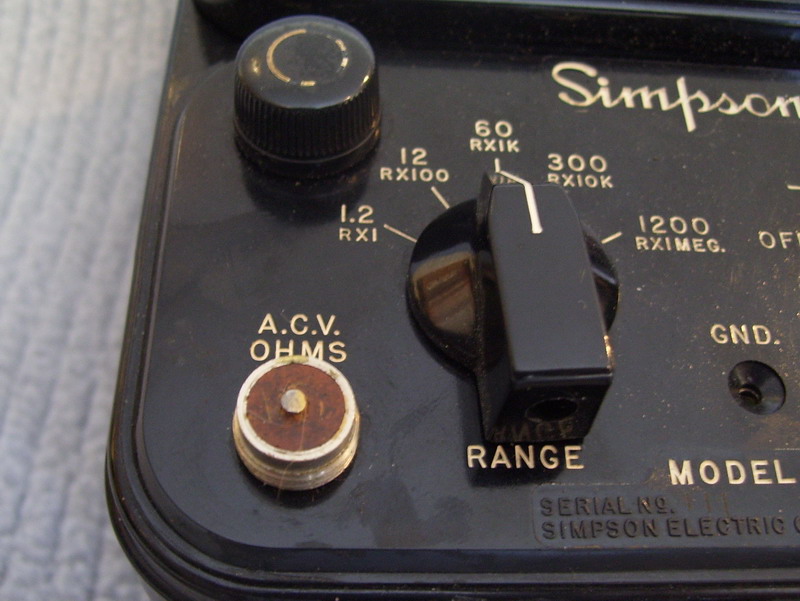 This model 303 uses a threaded connector for the test lead instead of a BNC type connector.
The ground lead uses the pin jack.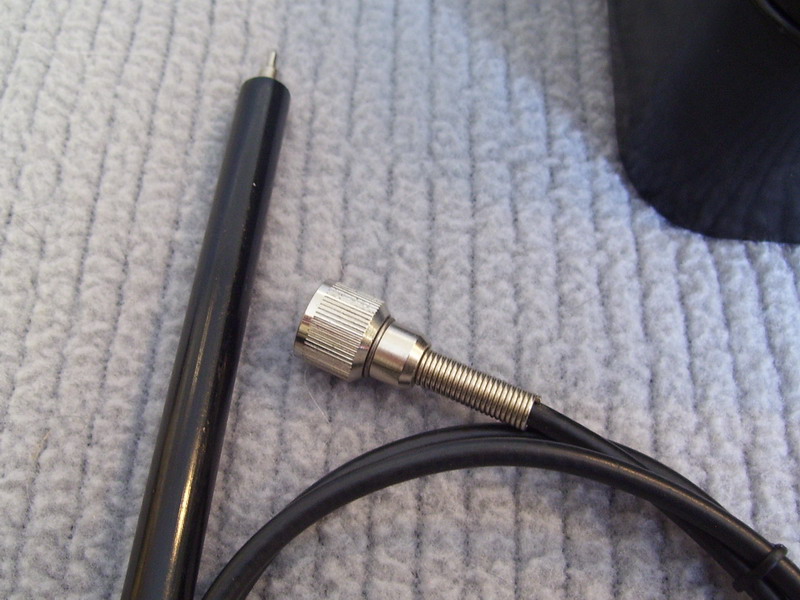 Simpson 303 VTVM Specifications
DC VOLTAGE
Ranges 1.2V, 12V, 60V, 300V, 1200V
AC VOLTAGE
Ranges 1.2V, 12V, 60V, 300V, 1200V
DECIBEL
5 Ranges -20 to +63dB * Reference 0dB= 1mW into 600Ω
RESISTANCE
Ranges Rx1, Rx100, Rx1K, Rx10K, Rx1MEG

All photographs shown on this Guest Meter Page are:
Copyright © 2011 - Doric L. Dods - All Rights Reserved
Thank you for sharing this meter with the visitors to Simpson260.com

To Downloads Page Back To Main Page