Simpson 270 Series 1
Analog - VOM
Special Guest Meter Page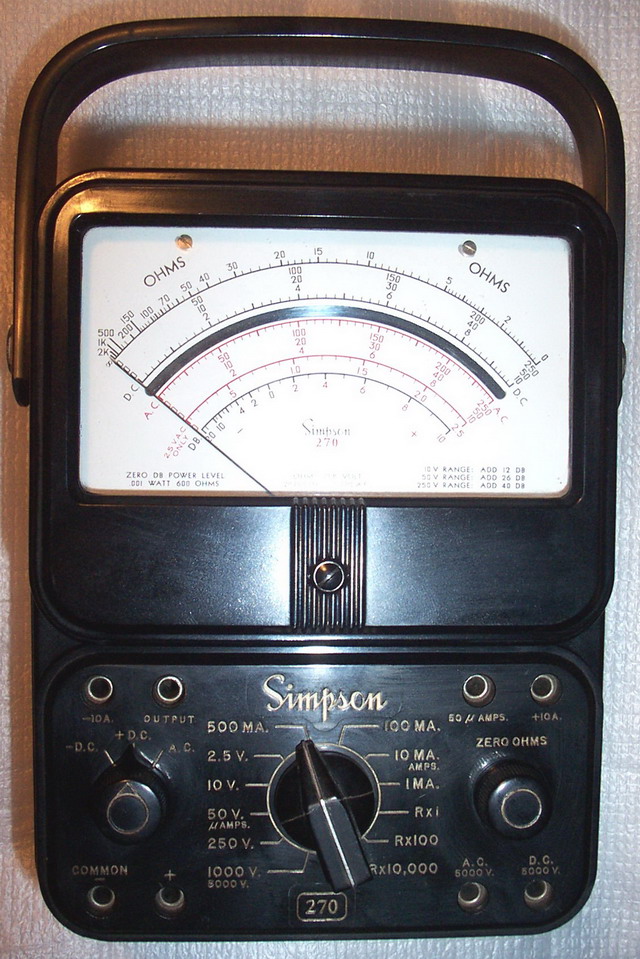 The Simpson 270 comes standard with the mirrored dial.
The inside of this unit is date stamped October 10, 1961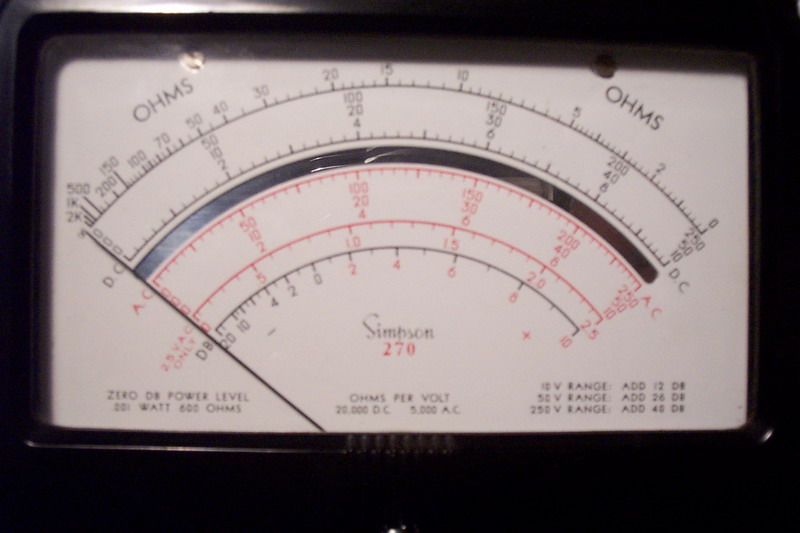 The Simpson 270 has the Taut Band Suspension and a mirrored dial to eliminate parallax errors.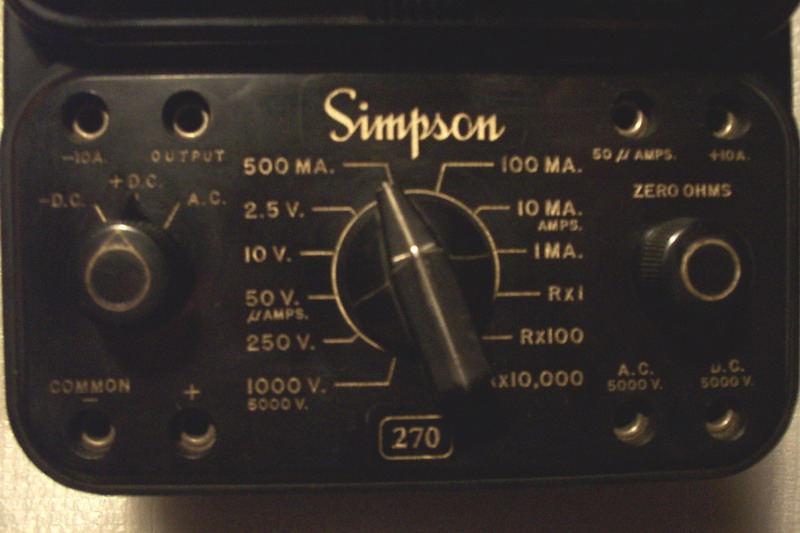 Controls include: Ohms zero adjustment, AC - DC Voltage selector switch,
and a 12 position Function / Range selector switch.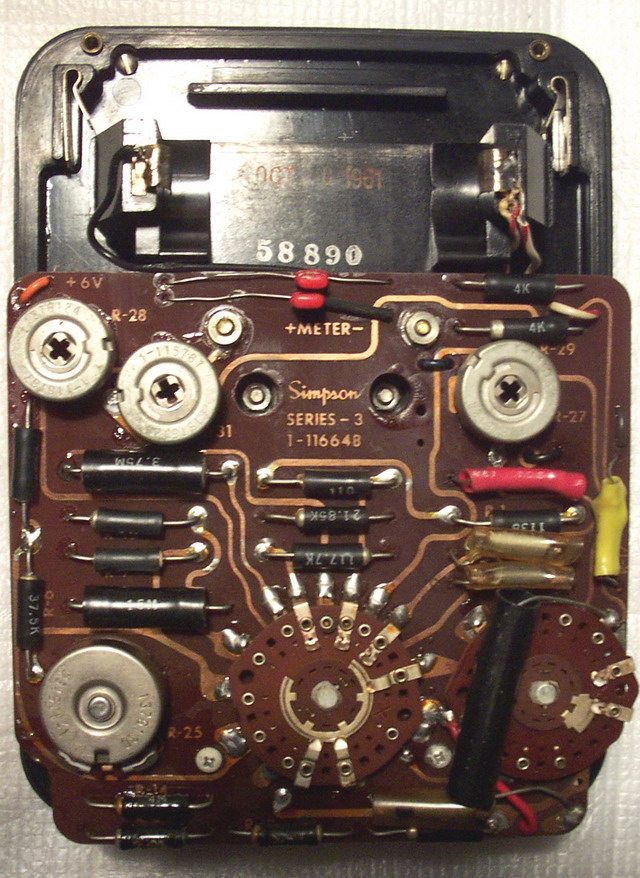 The batteries used in this model are a single "D" cell, plus four "AA" batteries, there are two "AA"
below the "D" and one "AA" on each side.
Case Size: 5¼ " x 7 " x 3⅛ " - Weight: 3 Pounds

Simpson 270 Specifications
DC VOLTAGE
Ranges 2.5V, 10V, 50V, 250V, 1000V, 5000V
AC VOLTAGE
Ranges 2.5V, 10V, 50V, 250V, 1000V
DECIBEL
5 Ranges -20 to +50dB * Reference 0dB= 1mW into 600Ω
DC CURRENT
Ranges 50μA, 1mA, 10mA, l00mA, 500mA, 10A
RESISTANCE
Ranges R x 1, R x 100, R x 10K
Maximum Indication 0-2KΩ, 0-200Ω, 0-20MΩ
Audio Frequency Output
With 0.1μf internal series capacitor
Ranges 2.5V, 10V, 50V, 250V

All photographs shown on this Guest Meter Page are:
Copyright © 2008 - Daniele Gattolin - All Rights Reserved
Thank you for sharing this meter with the visitors to Simpson260.com

Back To Downloads Back To Main Page