Simpson 215 Version 2
Analog - VOM
Volt-Ohm-Milliammeter Serial Number 1186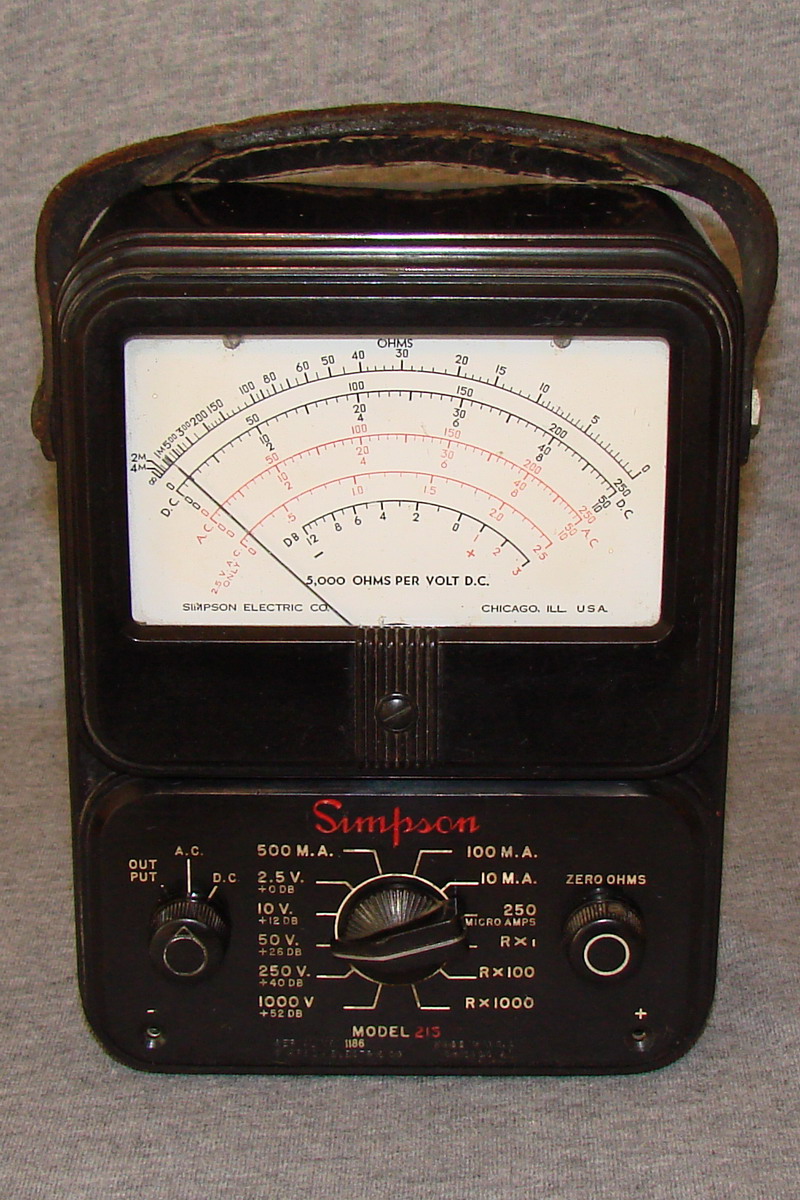 The probe jacks accept the pin type leads, Part Number 0-008375.
The Simpson 215 and the Simpson 260 both came with a leather handle. Both meters are very close in
appearance and functions. The Model 215 has a 250μA range to the Model 260's 100μA range, and
the Model 215 has a Rx1,000 range to the Model 260's Rx10,000 range.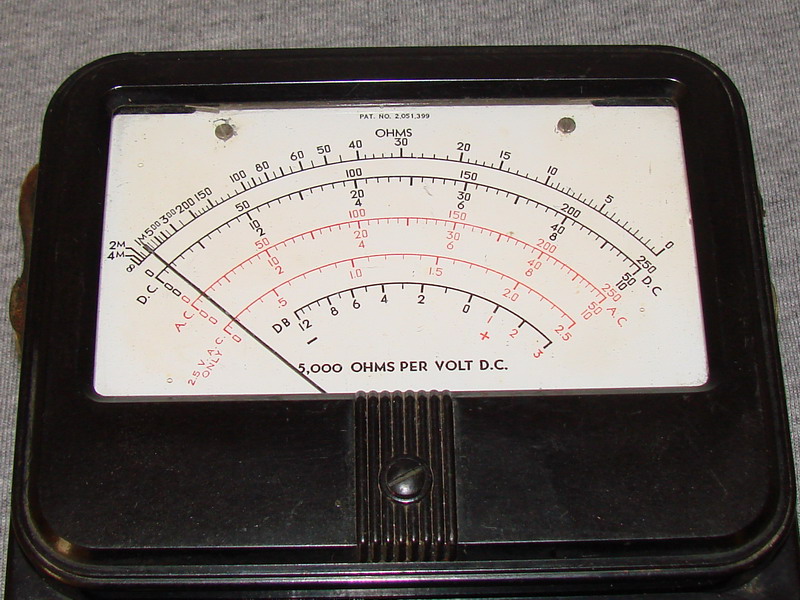 No Taut Band Suspension or mirrored dial, those were still a few years away.
Controls include: Ohms zero adjustment, AC - DC - Output, a 12 position Function / Range selector switch,
and two recessed probe jacks. Note that Micro is spelled out on the 250μA range.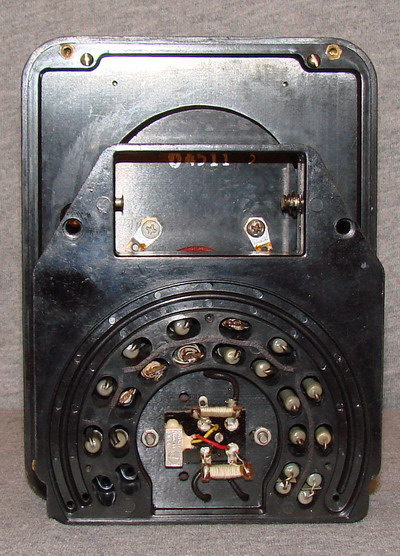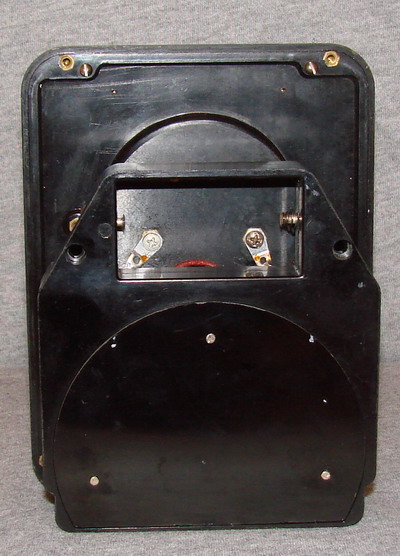 Back view with resistor cover on and off. A lot of hand wiring here, Printed Circuit Boards were not around.
Just a plain bakelite back cover, includes a leather handle. The screws are in the rear for assembly.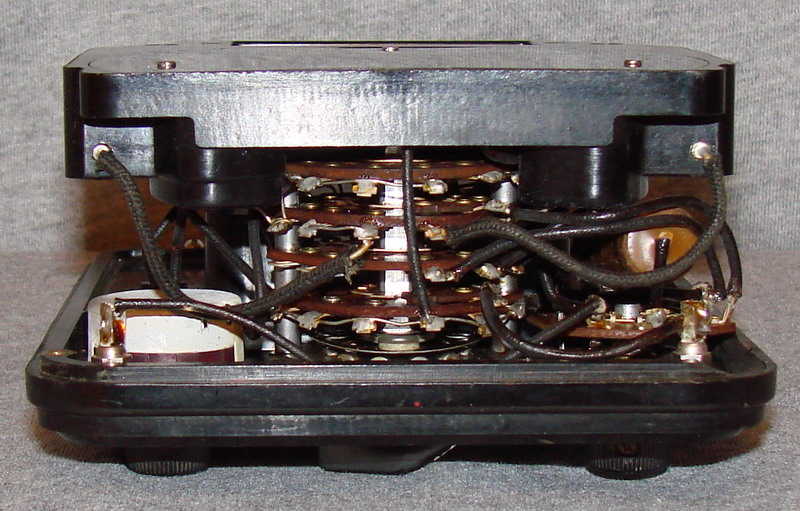 The batteries used in this model are a single "D" cell, plus four "AA" batteries, there are two "AA"
below the "D" and one "AA" on each side. There are no fuses or calibration trim pots.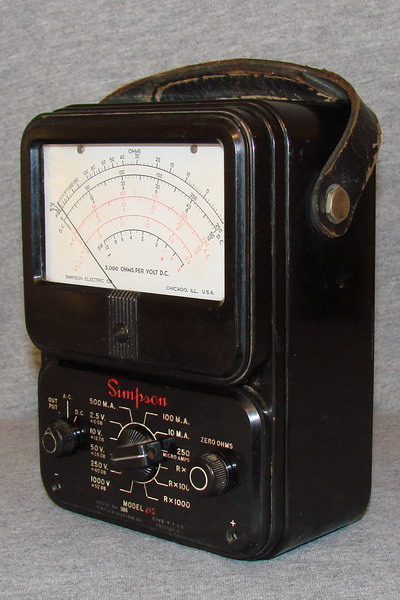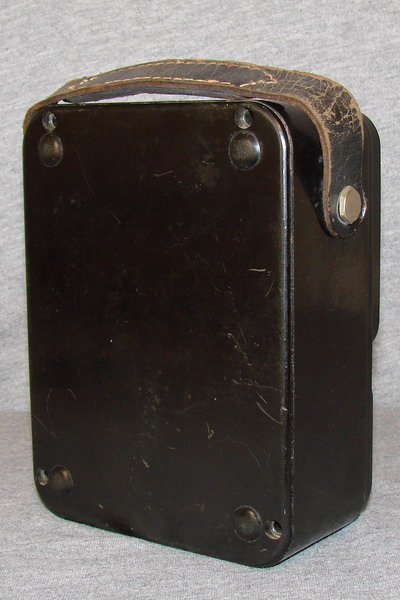 Case Size: 6¾ " x 5¼ " x 3 " - Weight: 3 Pounds
Thanks again to Allan for this meter variation.

Simpson
215 Specifications
DC VOLTAGE
Ranges 2.5V, 10V, 50V, 250V, 1000V
Accuracy 3% of full scale * Sensitivity Unknown
AC VOLTAGE
Ranges 2.5V, 10V, 50V, 250V, 1000V
Accuracy 5% of full scale * Sensitivity Unknown
Rated Circuit-To-Ground Voltage Unknown
DECIBEL
5 Ranges 0, +12, +26, +40, +52dB
DC CURRENT
Ranges 250μA, 10mA, l00mA, 500mA
Accuracy Unknown
RESISTANCE
Ranges Rx1, Rx100, Rx1000
Accuracy Unknown
Go To Downloads Back To Home Page