Simpson 160® Run II
Handi - VOM
Volt-Ohm-Milliammeter
Simpson Catalog Number 12271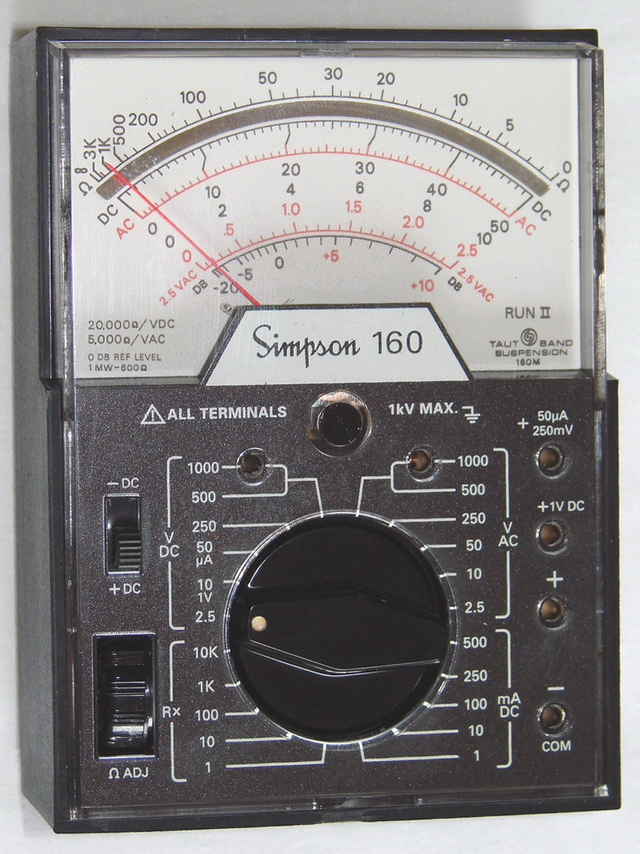 This model ships with both batteries, probe set, and an operators manual.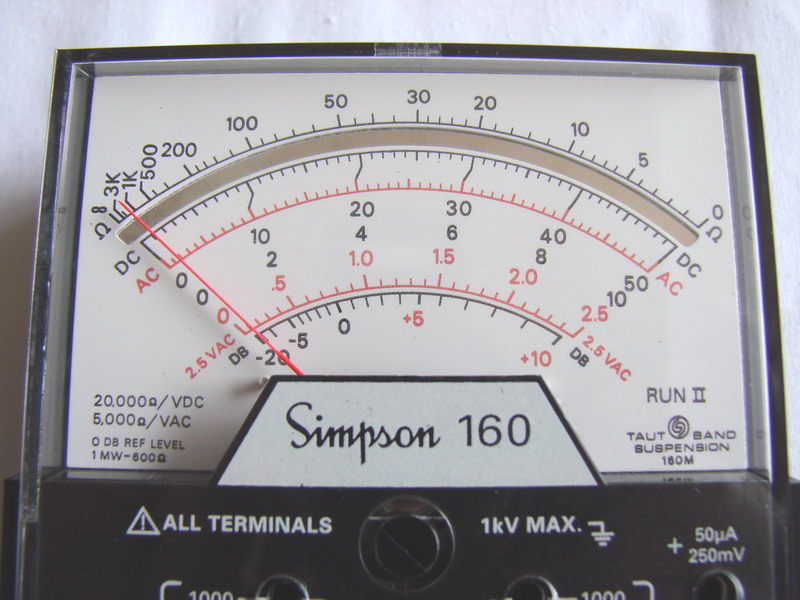 The Simpson 160 has Taut Band Suspension and a mirrored 100 degree dial to eliminate parallax errors.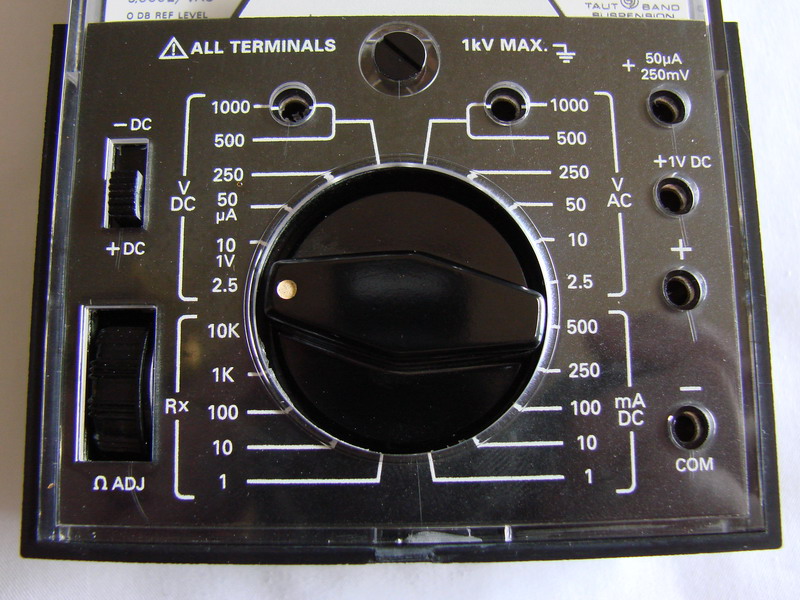 Probe set used: Simpson Catalog Number 02055 or 01927
Controls include: Ohms adjustment, DC Voltage polarity selector switch, and a
20 position Function / Range selector switch. Six recessed probe jacks.
To remove knob, remove back cover, rotate knob to 250 VDC position, and loosen
set screw through the small slot at the bottom of the clear front cover.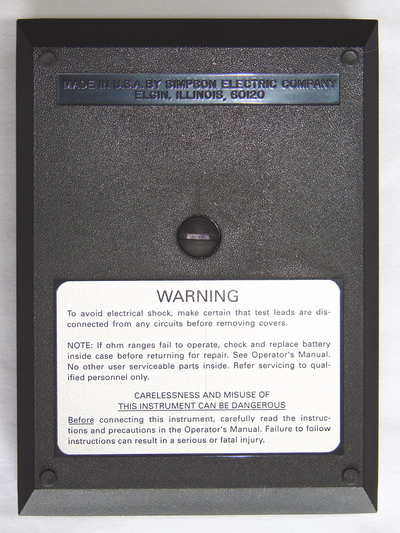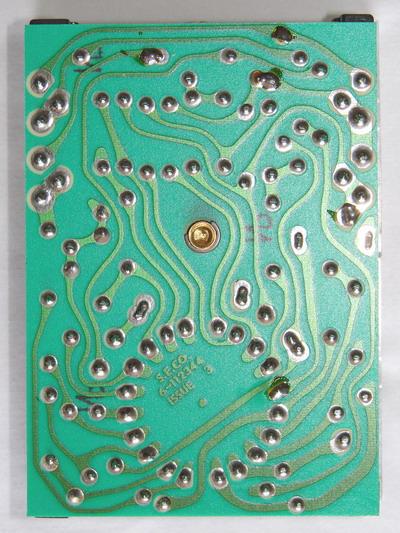 No fuses are used, protected from overload by internal circuits.
Run II has the matte finish on the back with a warning sticker.
More inside views linked below.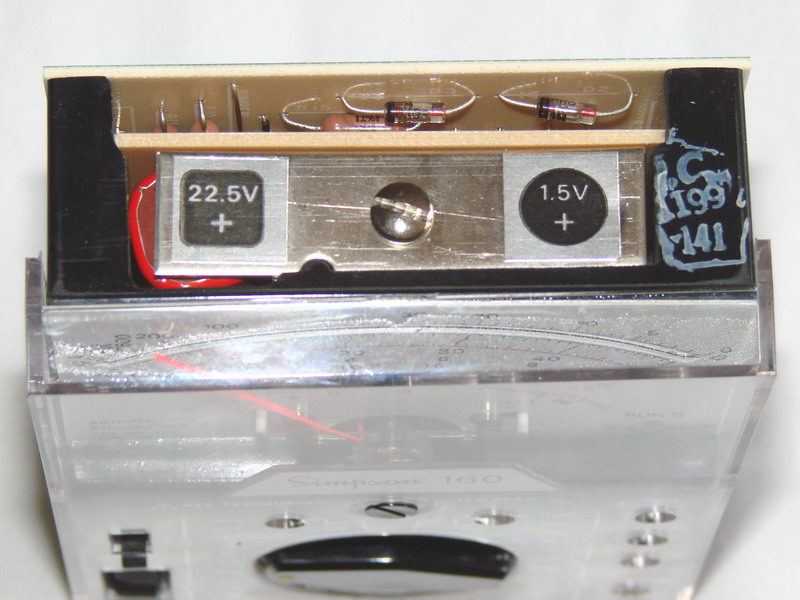 Uses two batteries. one 1.5 Volt AA and one 22.5 Volt Eveready 505 (NEDA 221)
Remove back cover and then metal bar and insert positive terminal up.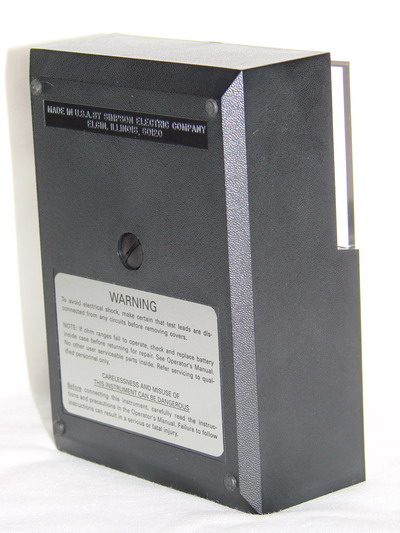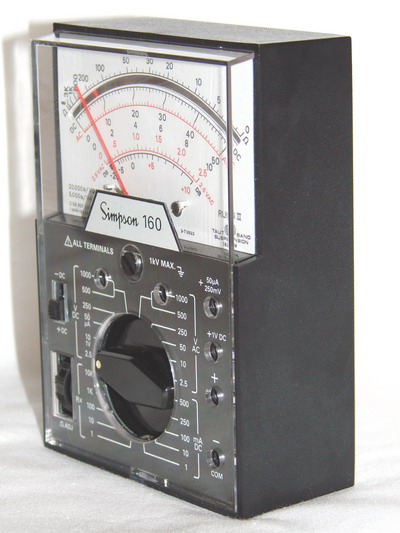 Size: 4 ⅝ " x 3 ¼ " x 1¾ " Weight: 12 Ounces - 2007 Price: $215.70

Simpson 160 Run II Specifications

DC VOLTAGE

Ranges 250mV, 1V, 2.5V, 10V, 50V, 250V, 500V, 1000V

Accuracy 2% of full scale * Sensitivity 20K per volt

AC VOLTAGE

Ranges 2.5V, 10V, 50V, 250V, 500V, 1000V

Accuracy 3% of full scale * Sensitivity 5K /volt

Rated Circuit-To-Ground Voltage 1000V AC/DC Max.

DECIBEL

5 Ranges -20 to +50dB *

Reference 0dB= 1mW into 600Ω

DC CURRENT

Ranges 50μA, 1mA, 10mA, 100mA, 250mA, 500mA

Accuracy 2% of full scale

Voltage Drop: (Nominal) 250 mV or 50 mV on 50μA, (2ranges) 50 mV, all others

RESISTANCE

Ranges Rx1, Rx10, Rx100, Rx1K, Rx10K

Accuracy 3° of arc

Maximum Indication 0-3K, 0-30K, 0-300K, 0-3M, 0-30M